The Involvement Compass
Matching Western students to Western's clubs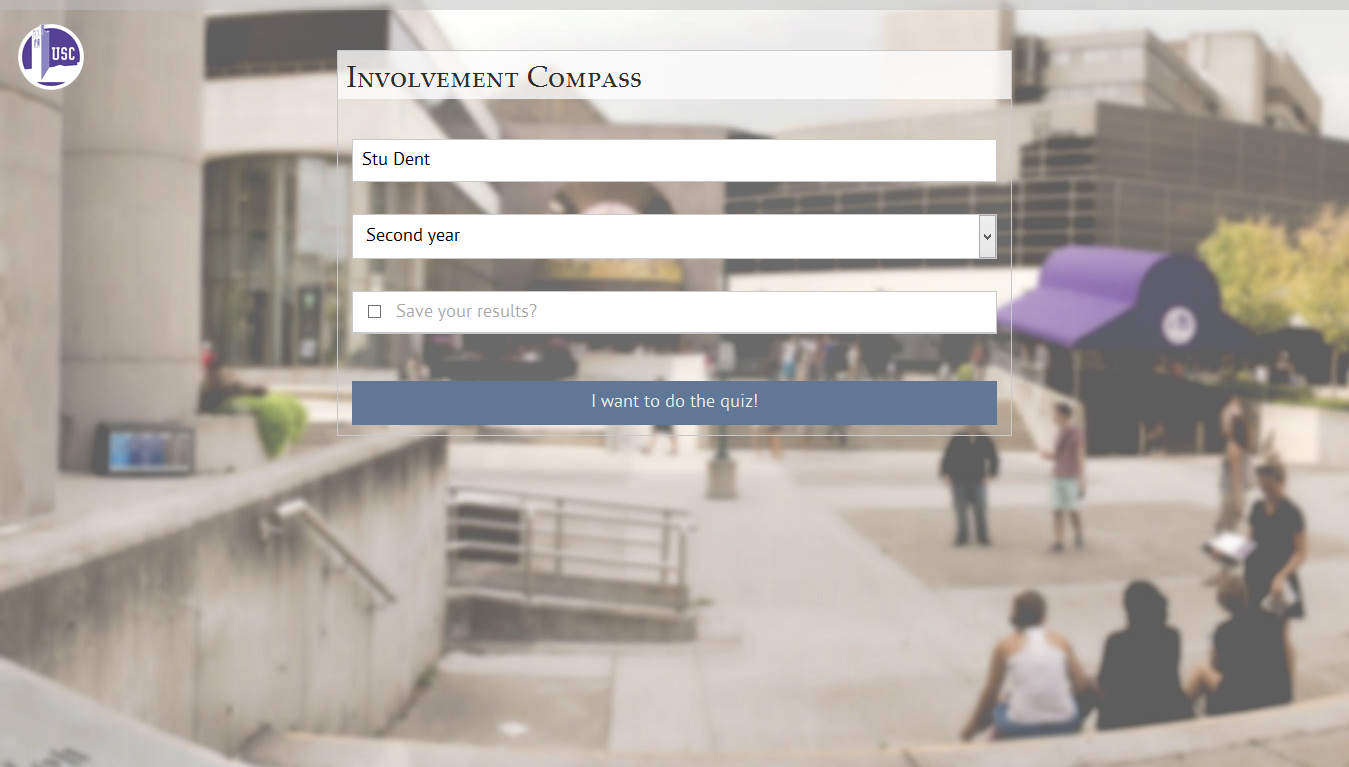 Update: the one I built is gone but there's a new clubs quiz!
In the summer of 2013, I built the Involvement Compass: a small app to match Western students with on-campus clubs. After completing a quiz, students' answers were compared to the answers given by club administrators, and a list of sympatico clubs was presented back to them. It was built using the Symfony PHP framework and InuitCSS thrown in for good measure 📏.
It was retired in ~2016, but in fall of 2020 the Clubs Quiz was relaunched to enormous fanfare. The technology stack and UI are totally redone but the questions themselves are verbatim those which I wrote initially.
The quiz formerly known as the Involvement Compass was a success. It looked good, it worked pretty well, and it was a useful intro to the many campus clubs available to incoming students. The re-launched quiz simplifies the journey but preserves the core experience, ultimately meeting the same need of helping new students orient themselves on their new campus.