westernusc.ca
Renewing the University Students' Council website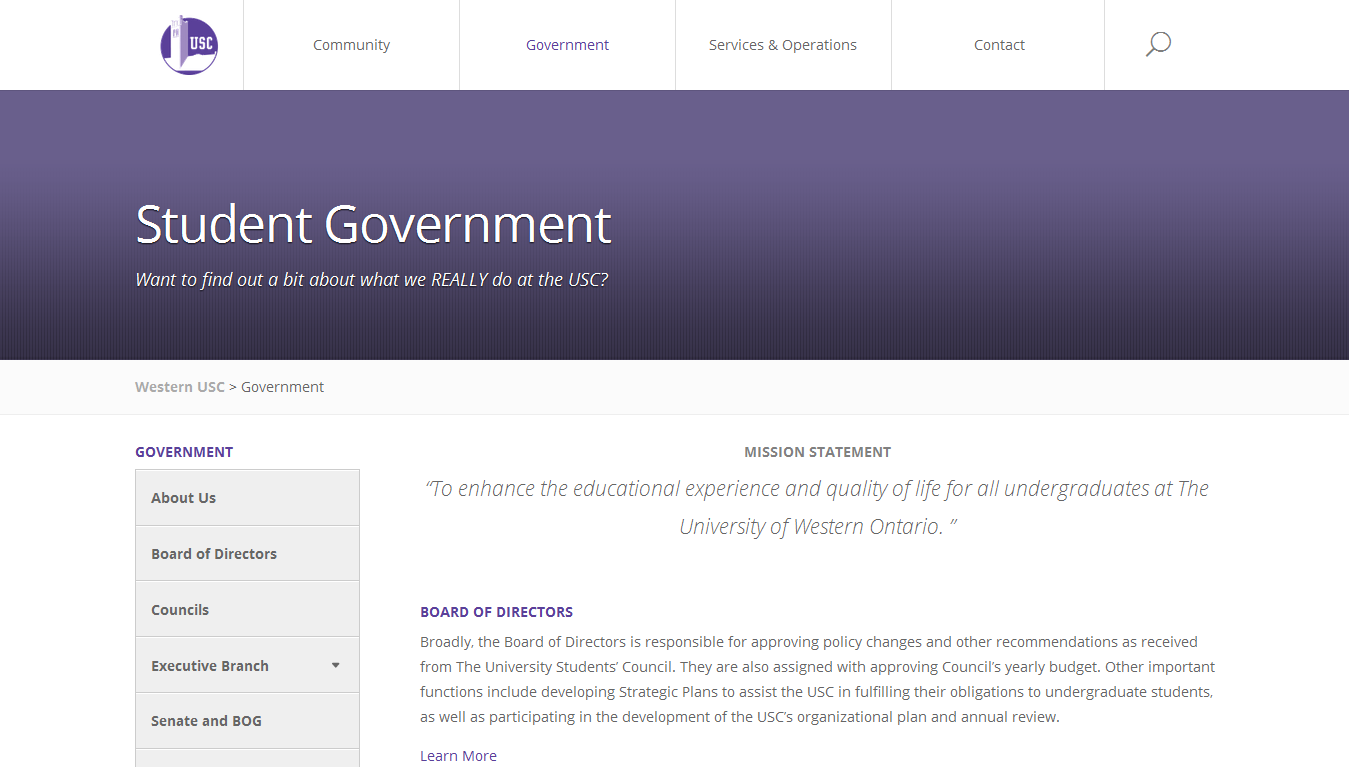 As a team of two, my partner Tyler and I lead a complete visual and architectural redesign of the web presence for Western's student government, the University Students' Council (USC).
Guided by user research, we prioritized features most likely to benefit the greatest number of students, making use of both third-party solutions and some open-sourced custom stuff. In building the site, we extended the Divi WordPress theme, contributed to a couple plugins, and connected to some external APIs.
Overhauling the website ultimately helped:
students by highlighting information they were looking for
administrators by simplifying the upkeep of the site
—
While the site has since been re-redesigned (🙄), the fervently curious can still check out the archived version, and the slick PDF report (12 MB) that Tyler whipped up for us.